Natvis in Visual Studio
13 Jun 2019 - Simon Coenen - Reading time: 4 mins
When working on the C++ delegates (see previous post), I found out about a thing called "natvis" and I never actually heard of it before even though it's always been right under my nose when debugging Unreal Engine projects. It's a really awesome and powerful debugging tool that allows you to define how classes should be visualized in the Visual Studio "Watch" windows and hover windows.
So instead of having to dig through a load of expanders to find what you're looking for in an object, you can fully customize the window to show only the relevant information of that object. Natvis is a xml-based file that you simply include in your Visual Studio project that Just Works™.
Many of you might already know about this but there's a small detail that helps you with debugging natvis that you might not know about!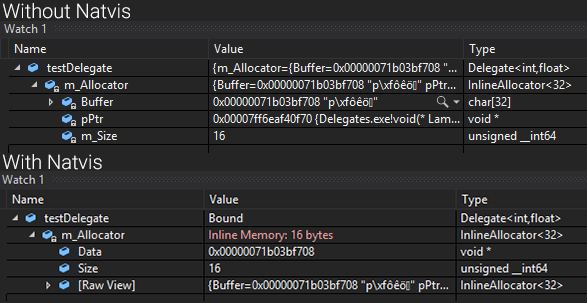 Read More...